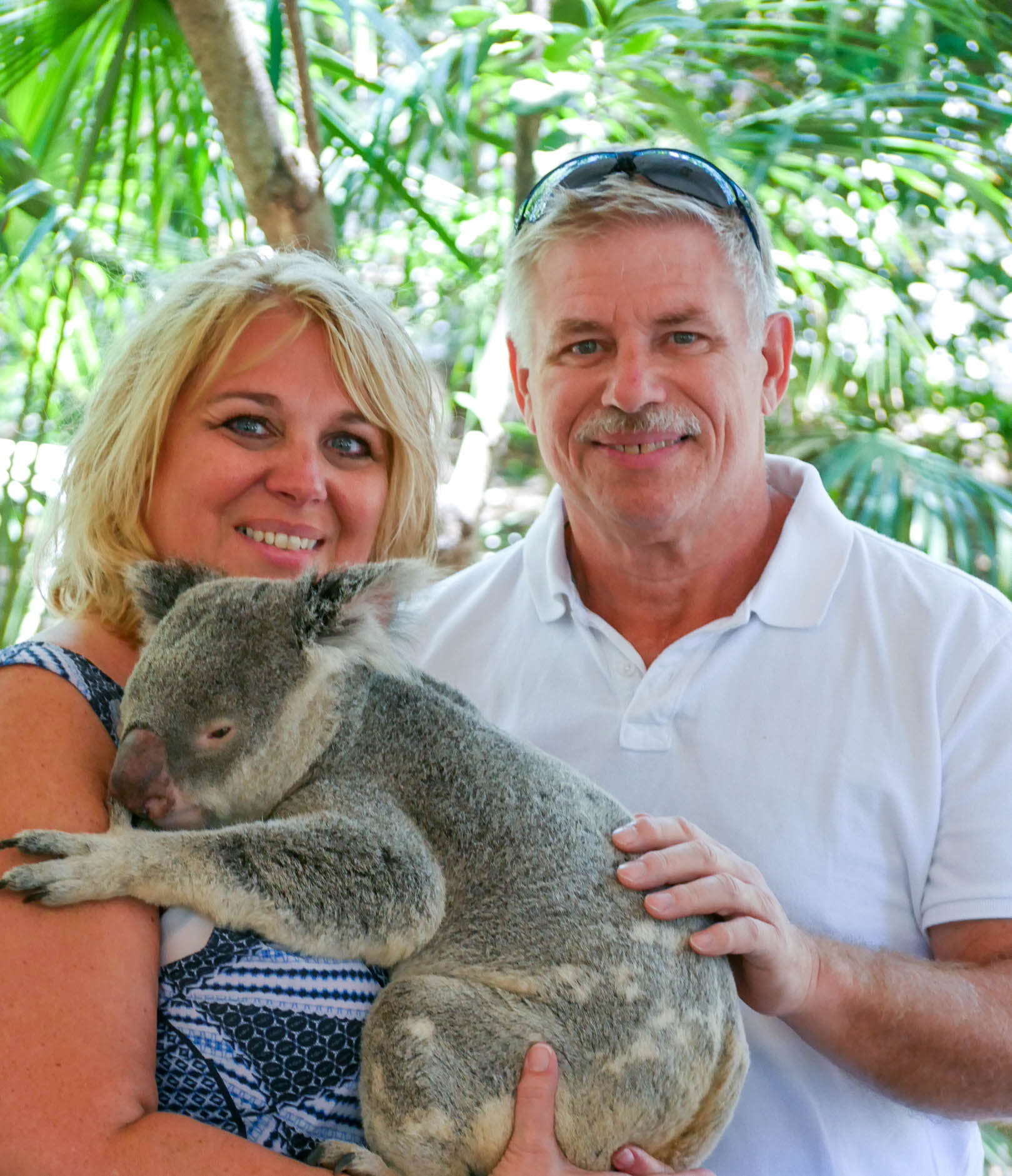 Hello, I'm Jayne
Owner of My Honeymoon Planner
It was completely by accident that I stumbled upon my career path as a honeymoon planner.  Our oldest child wanted a cruise for his graduation gift, so in February 2001 our family of six went on a Southern Caribbean cruise which visited six islands.  I had done my research and took my activity-packed daily planner with me.  Our family was the first off the ship each morning, and the last on the ship every afternoon.  We explored every inch of the islands, which included snorkeling in St. Thomas where our son cut his ankle on a rock, and it wouldn't stop bleeding, so we rushed back to the ship to see doctor.  He then had to return early to the ship at the end of the next day in St. Martin because the cut opened up again.  The three girls and I kept shopping and were walking back to the ship in the pouring rain when a taxi driver stopped and insisted he drive us back to the ship.  On St. Lucia, we drove for hours down to the drive-in volcano, which has a heavy smell of sulfur.  The kids stepped out of the van, got sick, and we turned around and drove back the long and windy roads over high mountains to get back to the ship.  In Barbados, we snorkeled and lost the last of the kids' snorkel masks, but we did bring home 3 fins.  In Antigua, we rented a small compact car which meant 4 teenagers were squished in the back seat.  It was then they slowly started to turn on me.  By the time we ended in San Juan, they wouldn't open their cabin door… or answer the phone in their cabin…  We spent our last 2 days on Condado Beach in Puerto Rico doing absolutely nothing but soaking in the rays and swimming in the surf.  The kids were in heaven!  I realized I didn't have 'cruise kids', but 'resort kids'.  I also realized I wanted to start my own travel company, but family travel was not my gift.
I returned home, took the required travel courses, and created My Honeymoon Planner.  I started to travel to romantic spots with my husband.  He has always had an explorer's spirit, so we made great travel partners.  We just returned from a month in the South Pacific, visiting Australia, New Zealand and Tahiti.  We never spent a day lounging at a hotel/resort.  Instead, we were the first to breakfast and then we were off to our first of many adventures for the day.  We are always on a mission to check out the best honeymoon hideaways and experience the tours/excursions that we think honeymoon couples would enjoy.  We get up before dawn and don't stop until evening.  We want to be able to describe to honeymooners experiences like jumping off the deck ladder of your overwater bungalow and snorkeling for hours in Bora Bora, like visiting temples and rice paddies in Bali, cuddling a koala and feeding kangaroos in Australia, climbing up to the Acropolis in Athens, having lunch on the cliffside on Santorini while looking into the caldera, sailing through the magnificent Milford Sound in New Zealand, vising the waterfalls and geysers of Iceland, driving the long, winding road of the Amalfi Coast and visiting the small towns, being so close to elephants in Africa that we could reach out and touch them as they walked past our vehicle.  We need to know every category of every Sandals Resort in the Caribbean and to know the best resorts on every Caribbean island.
When we offer you suggestions of where to go and what to do, we have been there, and we have experienced it.  We are invested in your honeymoon before you make your first call or send your first email.   We want to help couples live their honeymoon dreams.